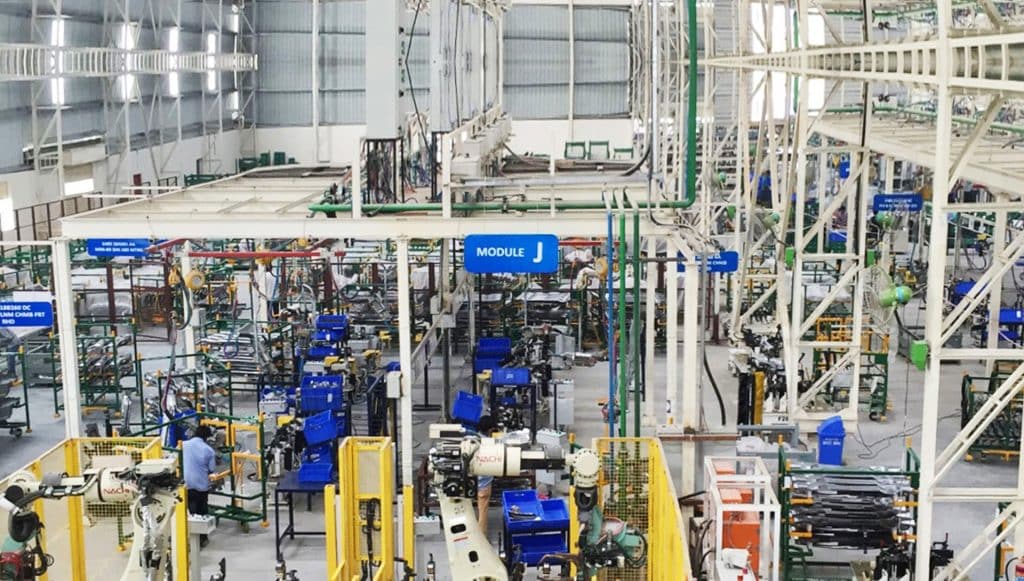 Our product will be the future POWER backbone of our Client's facility which will not only adorn the facility but also energize them most efficiently and bring life into them. Depending upon the need and type of our client we can:
Evaluate and provide support on the product required, optimize the design and engineering layout
Install the system with best engineering practices
Test and commission the system
Maintain and carry out service or support on refurbishment when end layouts change
Rest assured we will make a lasting impression with our Client by ensuring that the POWER is energized with our Busbar Trunking system and that we will always be only a call away if they need any service, post installation. We take pride in identifying ourselves as a quality and efficient solution provider under one roof when it comes to Busbar Trunking system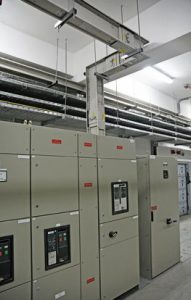 We take pride in informing that our Company and products are certified by ISO and CPRI respectively. Adherence to Quality standards in our product has rewarded us with wide range of esteemed satisfied Clients. Our brand value in the industry stands for Quality and project performance which earns us repeat business from our Clients. Our products are utilised by diverse Clientèle ranging from Hospitals, Offices, Residential blocks, Factories, Data centres, etc.

Why Choose us?
At 'ALFADUCT' we help you in streamlining your "Installation" System. This not only helps in saving Cost but also Time and Energy.
Besides the above some other factors worth considering are : Local Presence, Good Installation & Service, Replacement on Demand at ease, Extendable Warranty, Proven Design & Engineering, Continuous Thermographic analysis, Quicker Delivery & Quality Guaranteed.
ALFADUCT busbar trunking systems are utilized in building and industrial applications to distribute power to electrical loads. Sandwich and Compact air insulated bus trunking systems are an ideal and intelligent replacement to conventional power cabling. It offers mechanical protection, is highly flexible, eliminates many runs of cabling, easy to install and maintain, saves lot of space, very presentable in comparison to ugly cabling, conductors can be customized to specific requirement of voltage, harmonics, earthing, etc. and saves a lot of cost. There are also electrical savings due to reduced losses, reduced voltage drop and flexibility in repositioning load centers using tap-off points.
The product is designed to comply to the International Standards of: IEC 60439-1&2, IEC 61439-1& 6, specification for low voltage and control gear assemblies; a particular requirement for busbar trunking systems. IS-5578 & IS-11353 guides for making insulated conductors and uniform system of making and identifying conductors and apparatus terminals are also complied. Manufacturing busbar trunking follows IS-2062 and good engineering practice norms.
Due to its many advantages over conventional cabling, busbar trunking systems are widely used in Commercial and residential buildings, Hotels, Factories, IT and data centre buildings, shopping centers etc.
Sandwich bus trunking systems
Conductor : Copper or Aluminum
Enclosure : 1.6 mm or 2.0 mm
Current ratings : 400 A to 5000 A
Elements : All types of elements to meet site requirements
Compact Air Insulated bus trunking systems
Conductor : Copper or Aluminum
Enclosure : 1.6 mm or 2.0 mm
Current ratings : 200 A to 2000 A
Elements : All types of elements to meet site requirements
We understand that we won't get a second chance to make an amazing first impression. Also we realize that the application of Busbar Trunking product requires an integrated and coherent acceptance between consultant, contractor and manufacturer. The underlying logic to attain this – Smart Technical staffs who have a solid grip on product knowledge and who also understand the Consultant and Contractor requirements precisely to come up with an efficient solution. Our trained technical staff will formulate a  solution unique to the Client focusing on following factors:
Electrical load requirements
Nature of Load
Suitability of Product
Site Compatibility
Layout Design
Cost Factor
Flexibility
Such an exhaustively formulated solution gives the Client a picture of what they can expect as end results. This helps the Client make quick and efficient decisions without having to go through several rounds of time consuming meetings on  technical and non technical matters, cost,   and such others.